Welcome to Chreli Abano & Spa
Welcome to Chreli Abano & Spa the bath is open.
bath works without restrictions


Call center - Hotline : (032) 2 930093 ( 09:00 to 22 :00 )
Working hours every day from 09:00 to 23:00
Book Here


The story of a Sulfur bath
History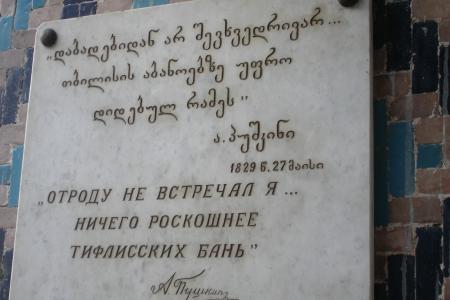 Abanotubani (Georgian: აბანოთუბანი, literally "bath district") is the ancient district of Tbilisi, Georgia, known for its sulfuric baths.

Located at the eastern bank of the Mtkvari River at the foot of Narikala fort across Metekhisubani, Abanotubani is an important historic part of the city — the place, where according to a legend the King of Iberia, Vakhtang Gorgasali's falcon fell, leading to a discovery of the hot springs and, subsequently, to founding of a new capital.
Sulfur water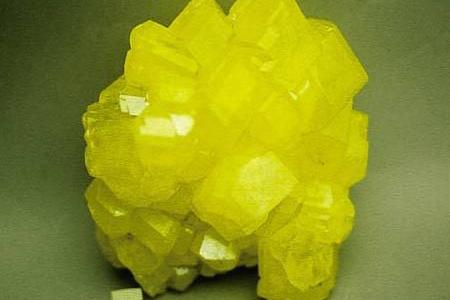 Sulfur hot water is located in Tbilisi, in the old part of which, according to historical information, is the building of the city Tbilisi. It was during the reign of Vakhtang Gorgasali in the second half of the 5th century.
Sulfur water is the main source of sulfur water - the "seed-abadide" soil is mostly of tupogenic species - tufosilas and tupoagonglomerate. These substances represent the ancient volcanic masses
Sulfur waters are two types: warm and cold. Water mineralization is completely independent from the soil in which sulfur waters flow to the surface of the earth. The special feature of the sulfur waters of Tbilisi is that these waters contain gas "metan".Despite the fact that in the soil of Tbilisi there is less circulation of cold sulfur waters, they still contain more open salts than hot sulfur waters. Most sulfuric acid sources are sulfuric acid, potassium and magnesium.
Chemical composition and medicinal properties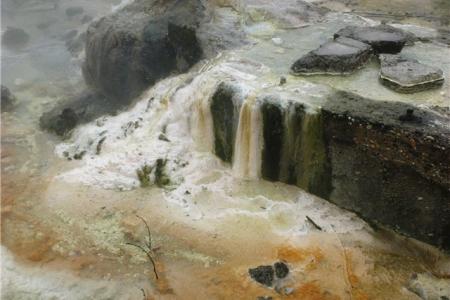 Chemical composition: Sulfur waters of Tbilisi are composed of its permanent chemical composition, constant dBT and t °, sulfur-toothels and successfully used during treatment of various chronic patients.


Chronic arthritis of infectious origin.

Post-residual events of acute rheumatic polyarthritis.

Traumatic arthritis in acute and chronic periods.

Endocrine and metabolism changes arthritis originated on the ground.

deformed polyarthritis.

Forms of light and medium gravity of spondylorrhydrates and spondylossis.

Myocardioidrophy in compensation and I and II degree of blood circulation.

Cardiosclerosis: Myocardial and atherosclerotic origin, compensation stage and I and II degree of blood circulation

Heart stroke compensation stage and I and II degree of blood circulation.

Hypertonic Disease I and II stages without brain and cardiovascular sclerosis distinctly pronounced phenomena and kidney function.

Angioperosis.

Thrombophlettes

Diseases of peripheral nervous system: neuritis, neuralgia, radiculitis, plexites and others.

Functional Diseases of the Nervous System: Neurasthenia Reactions, Vegetarians
How to reserve bath room ?
Refund policy and recommendation
1. Only a strictly defined number of guests will be allowed in the room.
2. Money back policy in " Ltd Charlie Abano"
3. If the guest provides the company with information about cancellation of the reservation 1-2 (working) days earlier, only in this case 80% of the amount will be returned to him/her and 20% of the amount will be deducted as a commission fee.
4. If the guest does not provide the company with information about the cancellation of the reservation, the company reserves the right to reserve the money in full.
5. Sulfur water is not recommended for pregnant women

6. Sulfur baths are not recommended for those who have problems with pressure or heart


Contact
N2 Abano Str., Tbilisi, Georgia